5 Star Knockout
5 Star Knockout is the latest release from Northern Lights Gaming. Sit back and play the superbly retro-themed knockout slot game that will leave you wishing for the stars. Build up your stars, and the symbols come crashing down, leaving big cash prizes!!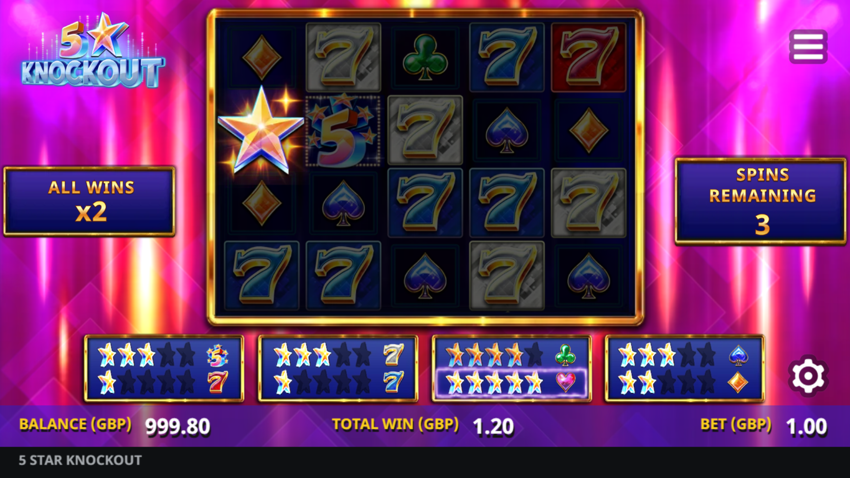 Featuring spin until you lose 'Win Spins', keep on collecting the stars! Play a superbly unique Free Spins game that gives you the chance to knock out more symbols and deliver more Free Spins, as the bonus continues combined with a multiplier that will light up the sky with huge cash wins and have you coming back for more!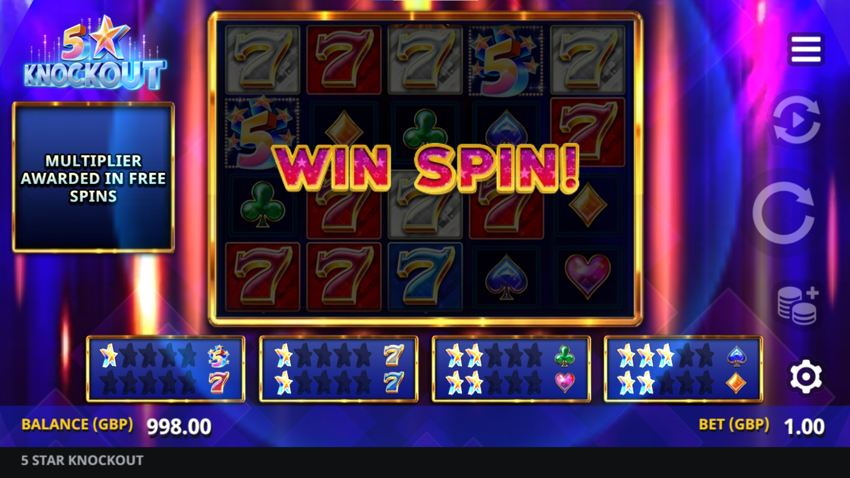 When the Win Spin feature triggers it can award multiple spins with guaranteed wins on them. During the Win Spin feature the chances of getting extra Star symbols increases!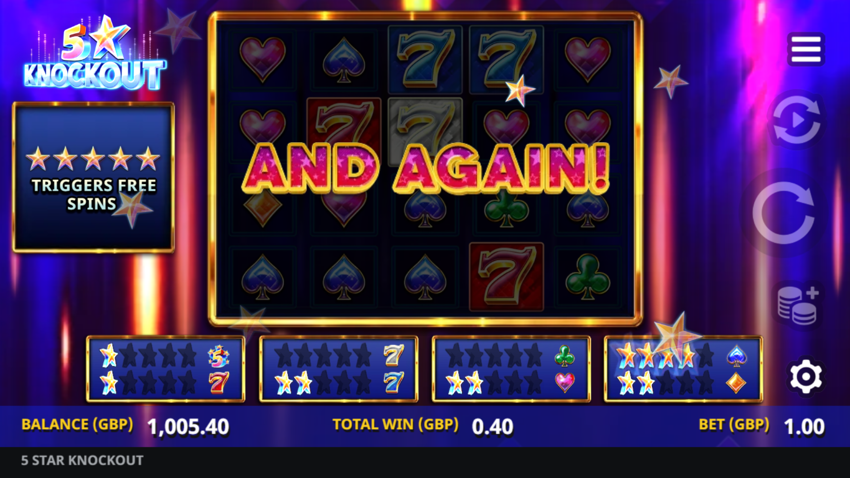 Optimised for portrait mobile gaming experience.