All Star Knockout™
All Star Knockout is a release from Northern Lights Gaming on the Yggdrasil Masters program. Sit back and play the superbly retro themed knockout slot game that will leave you wishing for the stars.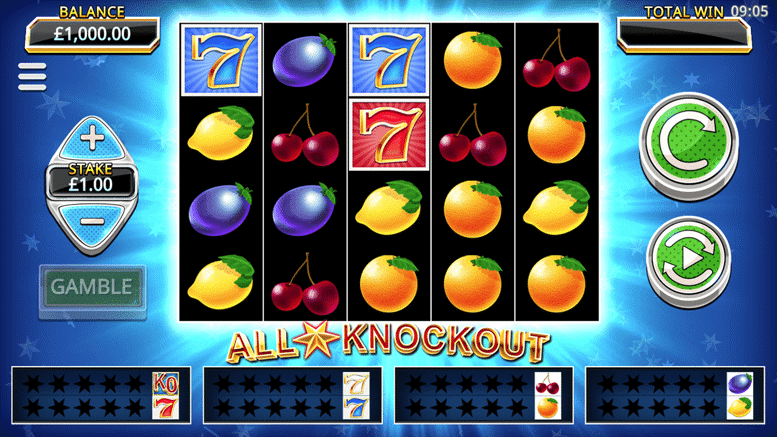 Featuring spin until you lose 'Win Spins', keep on collecting the stars !! A superbly unique freespins game that gives the player the chance to knock out more symbols and deliver more freespins as the bonus continues combined with a multiplier that will light up the sky with huge cash wins and have the player coming back for more!
Spin for the stars!! Watch out for the golden stars landing in view as they add to your award card. It only take 5 stars on one symbol and your off to play freespins.
Check out the multiplier and keep reaching for the stars!! As the more stars that land the higher the chances of knocking out more symbols, retriggering more freespins but with a greater chance of winning huge cash prizes!!
Due to the unique way of triggering the bonus game there is a high chance of triggering multiple bonus games in quick succession, stay the course and trust the start to guide you to the cash!
Optimised for portrait mobile gaming experience.